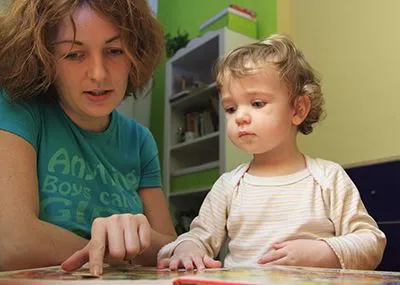 We are Board Certified Behavior Analysts with extensive formal training and experience in Applied Behavior Analysis (ABA) services for those with autism and other intellectual developmental delays.
ABA Midwest Education, LTD is dedicated to providing quality individualized services to our patients, families and professionals.
We are committed to teaching skills to promote the love of learning and independence while reducing developmental trajectory gaps.
Please CONTACT US to inquire about how we can help you and your family!
Skill programming may include, but is not limited to improving the following areas:
Attention and Cooperation
Motivation and Learning
Verbal Behavior/Communication Skills
Self-Help and Toileting Skills
Play and Leisure Skills
Social skills
Supplemental Academic Programming
Improving School Readiness
Other Developmentally Appropriate Skills
Reduction in challenging behaviors such as:
Physical Aggression
Self-Injurous Behavior
Noncompliance
Tantrums
Stereotypic Behaviors
Transitioning Difficulties
Behaviors Resulting in Restraint
Other Problematic Behaviors


Home-Based Services

Parent Training
Family-centered interventions
In-Home therapy sessions
BCBA-created and supervised ABA programming
Trained private therapists or Training for your therapists.
Probes and peer review to assist in overcoming barriers in skill acquisition or behavior intervention
Additional training for teams to supplement and enhance current ABA programs


Consultation
Consultation for school-based ABA programs to teach language and skills to children with autism and other developmental disabilities
Private consultation to families for reducing mild to severe behavioral problems in most settings as needed
Individualized Parent Training
Consultation and support for monitoring the effects of psycho-pharmacological interventions
Specialized services for dual diagnoses that include working collaboratively with psychiatrists, neurologists and other members of the patients treatment team
Expert witness testimony
ECBA supervision and behavior therapist training


Behavior Modification
Intensive behavior intervention to optimize each child with the pivotal skills necessary to become independent learners
Creation, modification, and implementation of behavior plans to decrease problematic behavior
Training in Functional Assessment and behavior intervention
Functional Behavior Assessment Methodology, recommendations, and behavior program development for children and adults with and without disabilities. Specialization on dual diagnoses and medically complex patients


Assessments
Assessment of Basic Language and Learning Skills Revised (ABLLS-R) and other assessments as clinically indicated
Assessment of Functional Learning Skills (AFLS)
Functional Behavior Assessments (FBA)


Advocacy
Technical assistance and ongoing objective behavioral services to adults and children on the Department of Human Services Community Waivers including those that live in Community Integrated Living Arrangements (CILA)


Workshops and Trainings
Workshops on a wide array of behavioral topics including but not limited to:

Teaching Language to Children with Autism and Other Developmental Disabilities
Introduction to Applied Behavior Analysis
ABA Treatment: Comprehensive and Focused ABA Treatment
Advanced Topics in Skinner's Analysis of Verbal Behavior.
Pairing and Instructional Control. Differential Reinforcement and Behavior Momentum
Training Staff to Acquire Instructional Control: The Science Behind Cooperation
Behavior Management for Professional Residential Support.
Restrictive Procedures and the Right to Effective Treatment
Introduction to ABLLS.
Introduction to the ABLLS-R.
Hands on Teaching: Let's Practice 1, 2, 3, 4, 5.
Functional Assessment: It's a Methodology, Not a Form!
Selecting Replacement Behaviors After Functional Assessment: Clinical Considerations and Contraindications.
A Quality Behavior Consultation
Quality Indicators for Focused Behavior Programming
Applied Behavior Analysis – Verbal Behavior Programming.
Integration of Behavior Analytic Interventions and Psychotropic Medication- Behavior Analysts Role in Dual Diagnosis and Working with the Psychiatrist.
Developing Function Based Interventions.
Choosing A Qualified Practitioner.
Hands on Teaching Procedures.
Pairing and Instructional Control Procedures: Applied Considerations To Improving Basic Listener Skills.
Behavior Management in Applied Settings.
Autism Expert Round Tables Q&A.
The ABC's of ABA: General Behavior Management.
An Overview of "The Least Restrictive Behavior Intervention": Ethical Considerations based on dimensions of the behavior.
Ethics of Fading of Restrictive Procedures: The Ethical Path to Positive Behavioral Support.
Ethical Considerations for Behavioral Systems In a State System
Reducing injuries of Support Staff and Consumers through Data Collection Analysis and Systems.
Risk Assessment: How to determine behaviors of significant frequency and severity to warrant formal programming.
Ethical Considerations in Developing Informed Consent for Behavior Analytic Programming.
Restraint Analysis: Ethical Obligations to Monitor for Necessity and Fade

Private and public workshops for parents and teams tailored to the child or adult learner's needs