Janice M. Pellecchia, M.A., Psychology, BCBA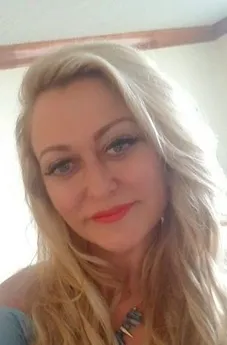 President, Senior Behavior Analyst
Janice M. Pellecchia has dedicated herself to enriching the lives of people with developmental and cognitive disabilities. She has been working with populations affected by cognitive delay since the age of twelve, when she volunteered to work with individals affected by Alzheimer's Disease.
Janice received her Master's degree in psychology from intensive Applied Behavior Analysis program at the University of Nevada, Reno. She is a Board Certified Behavior Analyst and has been providing Applied Behavior Analysis services since 1998. Janice has extensive formal training and over 15 year experience in comprehensive behavior programming inclusive of behavioral approaches to teaching language to children with autism and other developmental disabilities. While obtaining her Master's degree, she completed a focused internship at STARS School, Behavior Analysts Inc. under the supervision of Mark Sundberg, Ph.D., and James W. Partington, Ph.D., BCBA-D, co-authors of Teaching Language to Children with Autism and Other Developmental Disabilities.
Janice has extensive experience in policy development, risk assessment, functional assessment and integrating behavioral interventions with psychopharmacological interventions for those with dual diagnoses. Under the supervision of David A. Pyles, Ph.D., BCBA-D, LCP, she previously served as the Behavioral Analysis Systems and Training Coordinator in a center that catered to behaviorally and medically complex individuals. Janice has provided training to psychologists and behavior analysts, as well as to the community at large. She was also responsible for developing quality assurance systems for the Department of Psychology.
Janice served as Program Chair for the Behavior Analysis Society of Illinois from 2000-2003, and from 2005-2007. She also served as an Advisory Board member and member of the Adjunct Faculty of the Chicago School of Professional Psychology's Behavior Analysis Program upon its opening in 2005. As President of ABA Midwest LTD., her primary work focuses on developing targeted and comprehensive ABA treatment inclusive of ABA/ VB therapy, with a specialization in dual diagnosis and medically complex cases. She is passionate about topics related to medical necessity and the importance of an interdiciplinary team approach to capture all clinically relevant information and variables to maximize efficacy and efficiency of programming.